One of our regular customers has just shared a small, but interesting, article and some super images that he came across when reading the English edition of the Chinese People's Daily.
'A Chinese wooden carving created by Chinese artist Zheng Chunhui featuring the famous historical painting "Along the River During the Qingming Festival" was named the longest wooden carving in the world by Guinness World Book of Records on Nov. 14, 2013. Zheng spent four years on creating this sophisticated carving, which is 12.286 meters long, 3.075 meters high and 2.401 meters wide.' (CNS/Lyu MIng)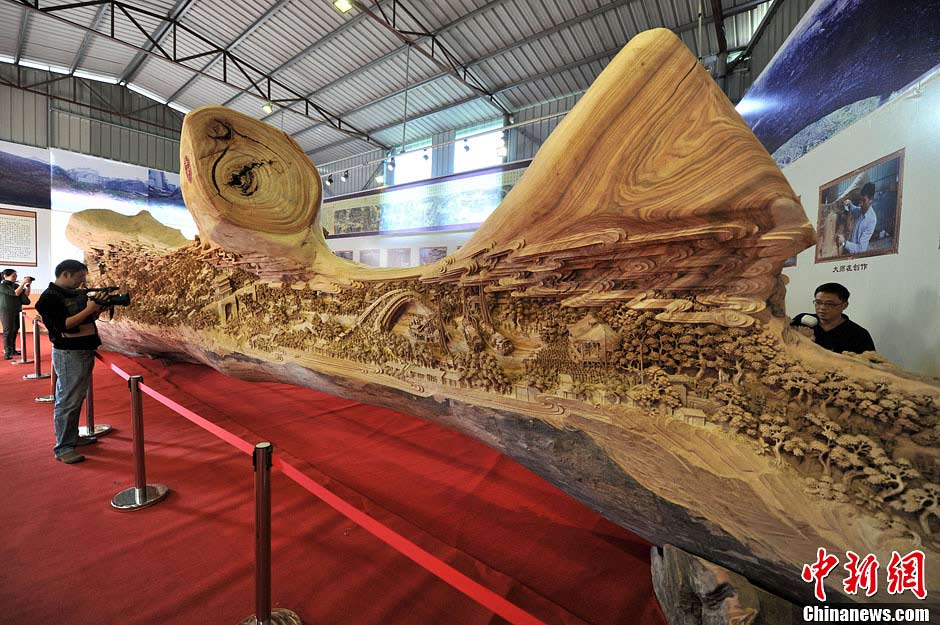 The intricate detail on the carving is completely awe inspiring. Thank you Mr Payne for sharing these wonderful images with us.