If you follow us on our social media channels you will recall a post we made about our MD, Tony Fillingham, showcasing a bespoke tabletop project. The project has recently completed and we couldn't contain our excitement in sharing the photos of the finished product before the customer came to collect it.
To give our new readers some background into the provenance and timber used, we acquired a Wych Elm log from Banff in Scotland. The log was sawn into 4" slabs and kiln-dried onsite. The log produced impressive slabs and one in particular stood out perfectly for the project. The board was sanded down to 2.5" thick and stretched to 30" wide, 7ft long and pre-finished with Osmo Hardwax Oil in Satin Clear. The tabletop was mounted onto a custom made ultra clear perspex legs at 30mm thick and polished edges.
So, we will now let the photos speak for themselves.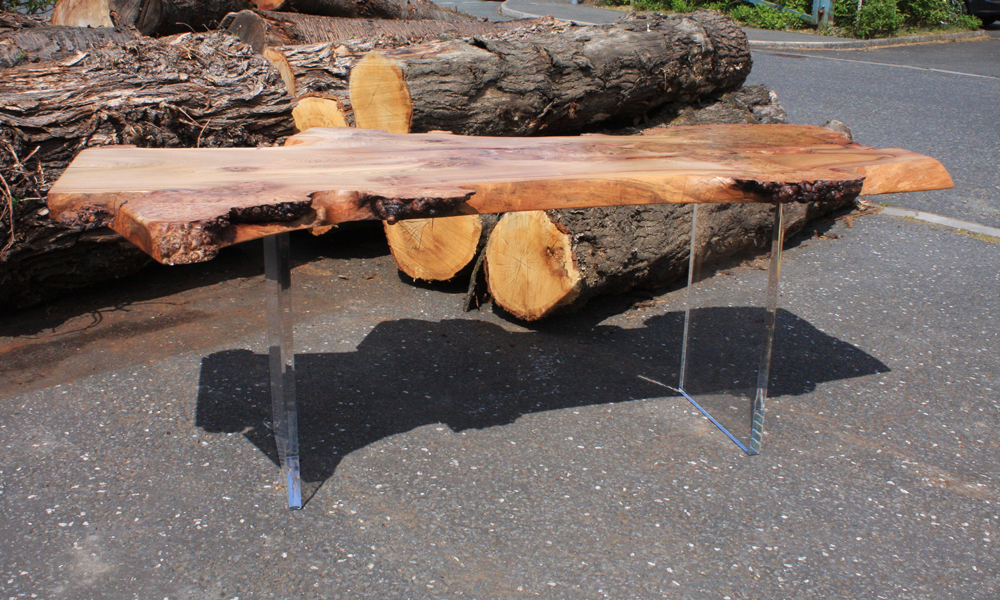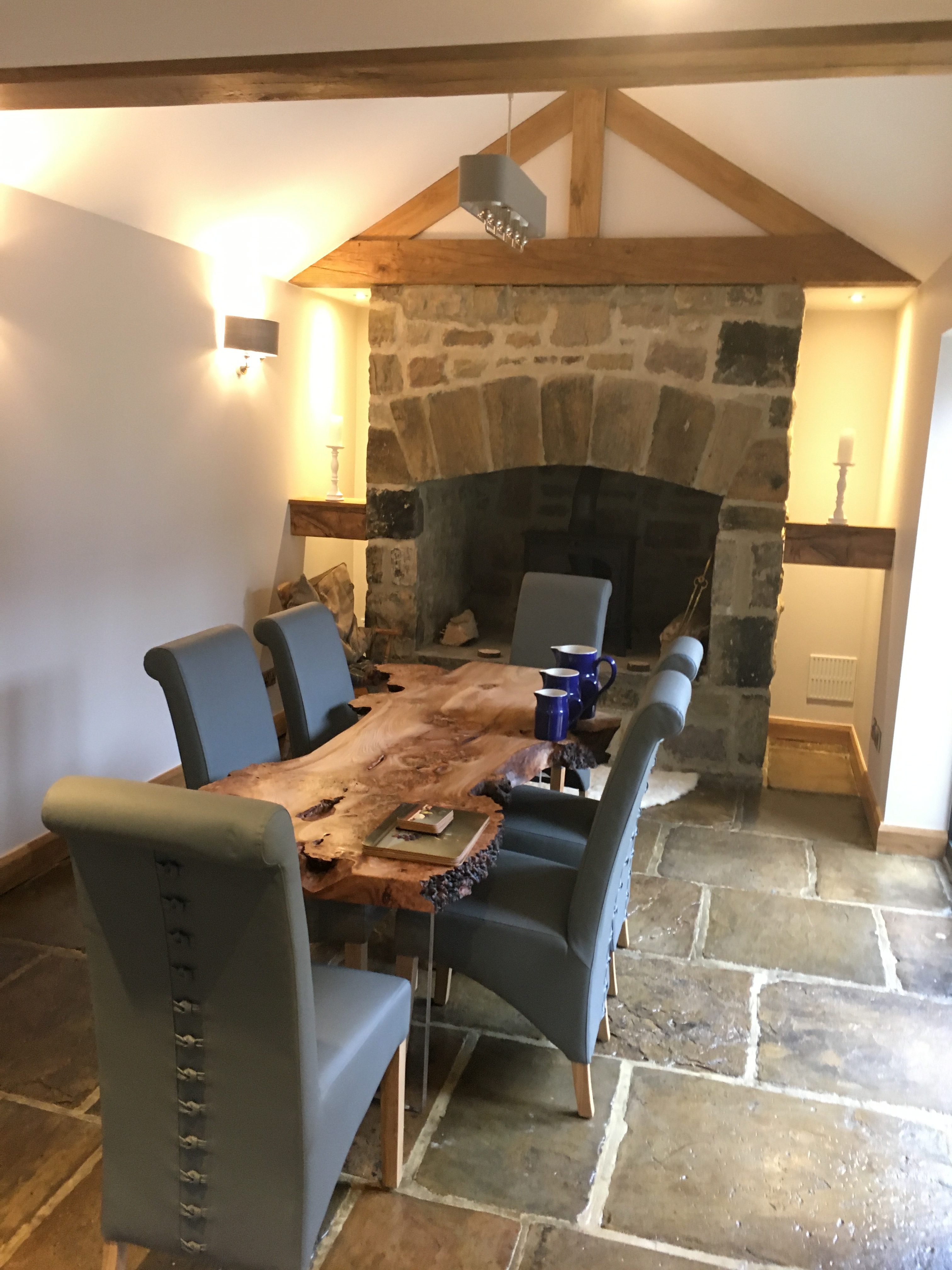 If you're interested to know more about this project or have something similar in mind, feel free to visit us or contact our very helpful Sales Team at sales@britishhardwoods.co.uk.