One of our customers has very kindly shared a couple of photos of his recent woodworking project. This beautiful solid oak rocking chair is made entirely from British Hardwoods oak. The rockers were made from timber boards purchased from us. Unbelievably, the remainder of the wood used was supplied from our offcuts - what a clever and inspiring use of surplus resources.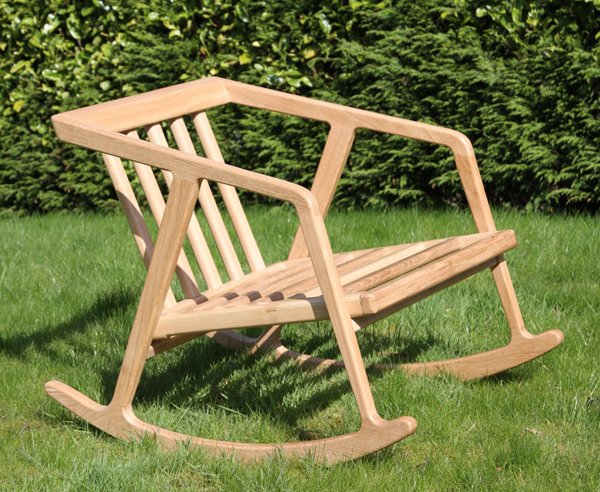 We all think that the chair is a stunning design piece. Thank you to our customer for sending the photos in - we always love to see the unique and interesting things that are made from our wood.
If you have photos of items you have made using British Hardwoods timber, and you would be happy for us to share them on our blog, please contact us we'd love to see them.